5G is on track to become the world's leading mobile network technology by next year and to account for more than half (53%) of global connections by 2025. 
At the recent 2018 5G summit held in India, it was predicted that with the launch of 5G, Africa would need to increase its total 575k towers to more than 2,5 million over the next two years
5G will be over 65% of 2025 mobile connections
Smart Poles are a Fundamental Building Block for Smart Cities
Solution leverages Cities vertical real estate to provide both energy efficient  Smart Street Lighting plus;

Managed Multi Tenant – Mobile 3/4/5G Services
Service Provider – High Speed Wi-Fi & IoT
Disaster & Emergency – Services
Security – CCTV Surveillance
Traffic Monitoring – Management
Environmental Monitoring & Alarming
Digital Sign Boards – Alerts/Advertising Income

Solution Integrates all Smart City elements to ensure a safe, efficient, connected and quality life to the community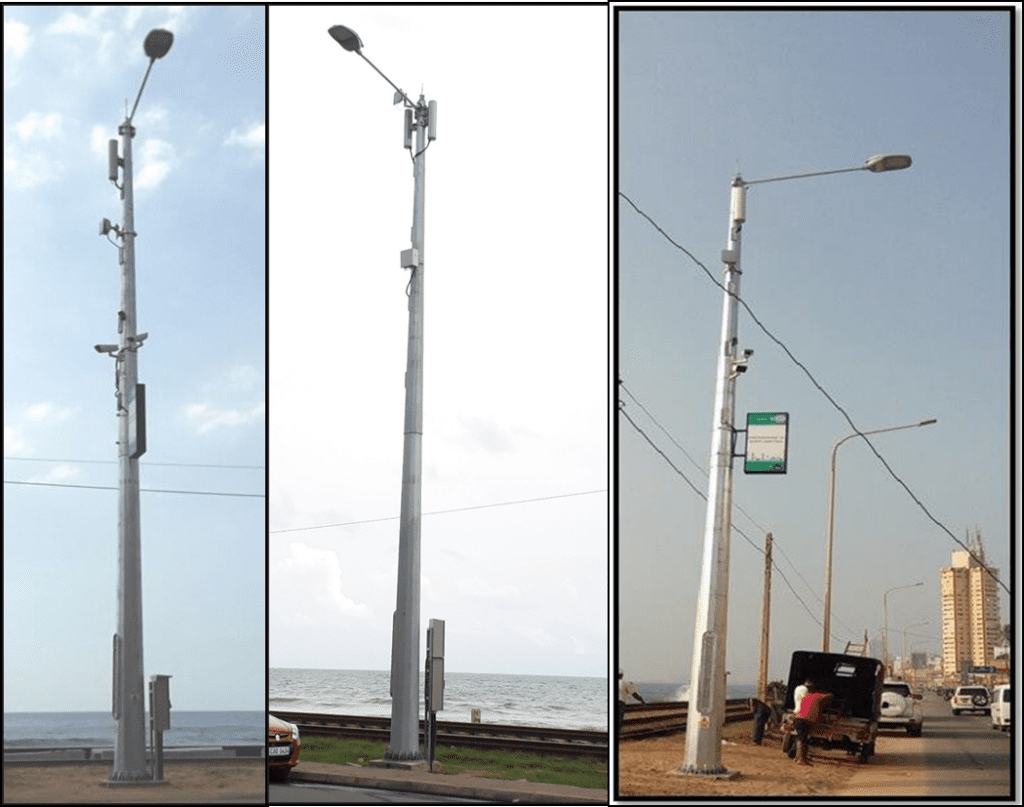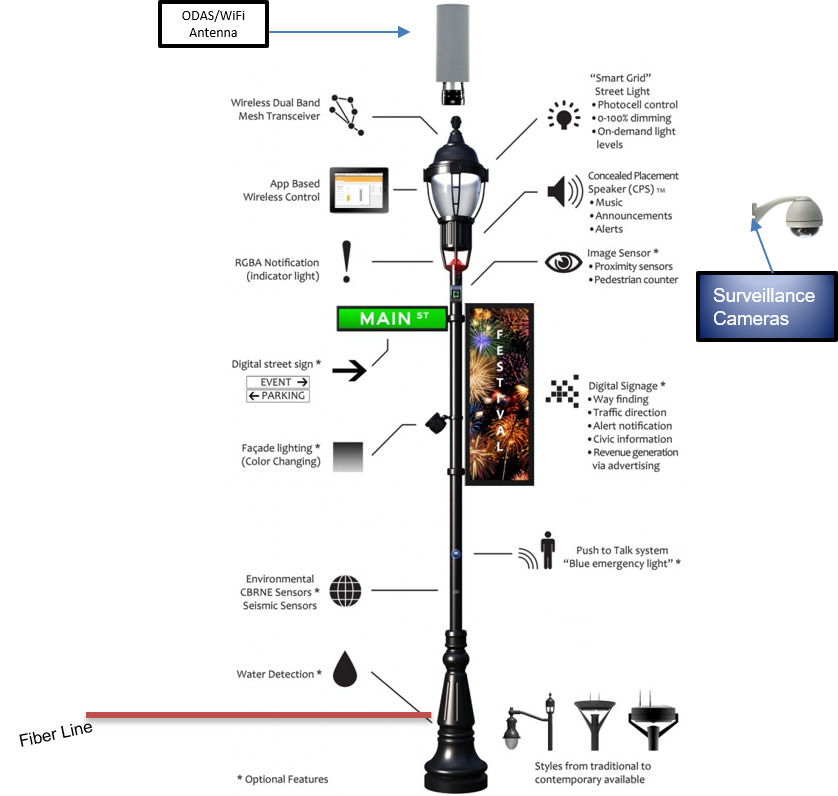 LED light
Multiple IoT devices / sensors
ODAS for 5G
WiFi antennas
CCTV
Digital signage
Air Quality monitor
Wireless metering
Bill Board etc.
Multiple fiber links to give high speed communication
Connectivity to users would through an API
Hosted on a central server 
SMART Chamber & SMART Pole Solution
Centralised access management;
Highly secure comms;
Building blocks of Solution:
Intelligent Smartkey;
Robust manhole electronic lock;
Hosted software.
Smartkey communicates via 3G/4G in real time, tracked by GPS, provides power to lock and uploads all transactions;
Automatic representation of location on GIS tool, integrated with radio planning;
Lock is passive and maintenance free;
Software operates via web browser, hosted in redundant data centres (3x Voda DCs).